Ferrari returns to the 2023 Le Mans 24 Hours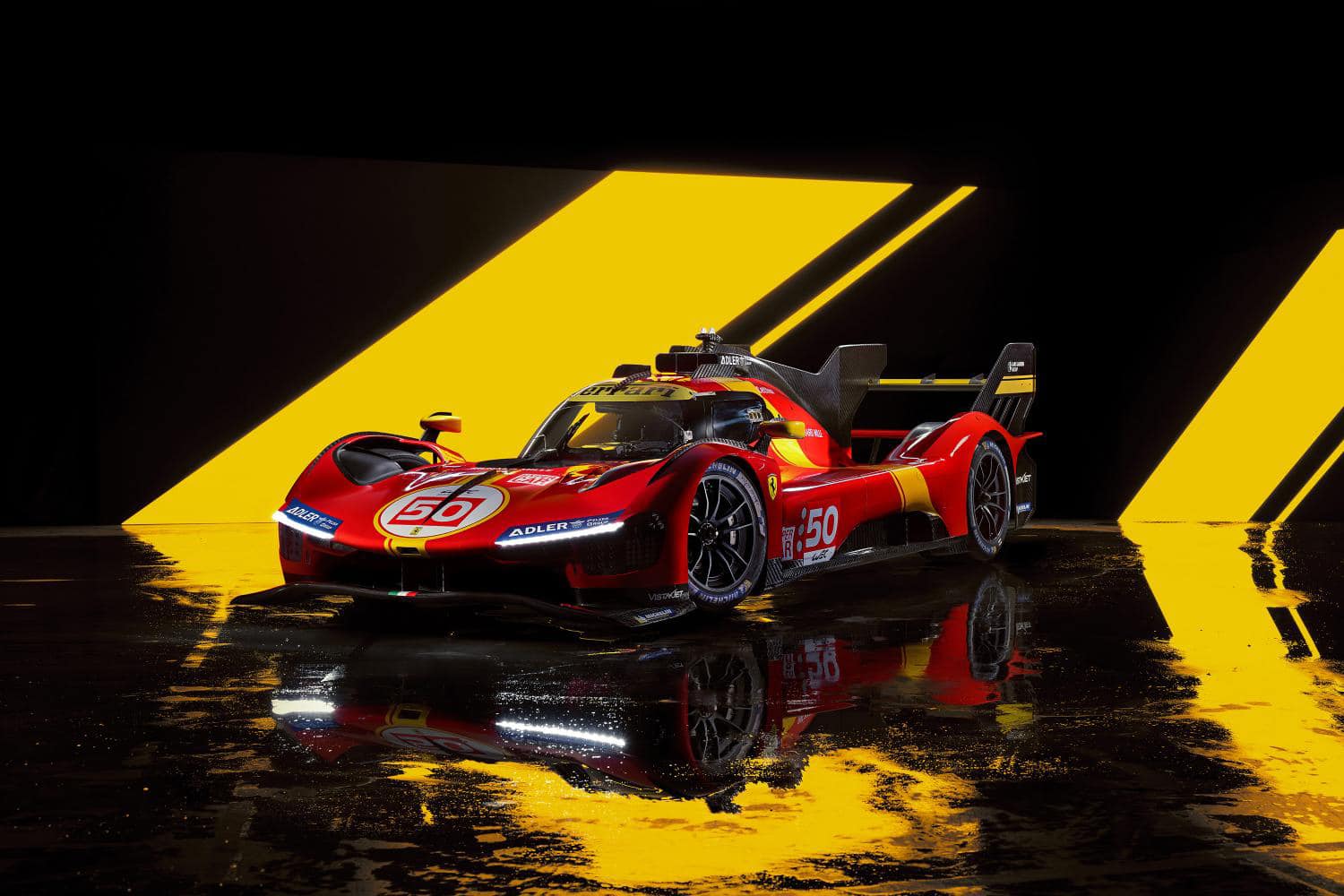 After 50 years of absence, it's the big comeback, Ferrari is entering the race. For the Centenary edition of the 24 Hours of Le Mans (10 – 11 June 2023), the Italian manufacturer will present its new Hypercar, the 499P, with which it will compete in the premier Hypercar category.

"The 499P is a dream come true" according to Antonello Coletta (Director of Ferrari Attività Sportive GT). It is a 4-wheel drive prototype that meets the LMH technical regulations. It is equipped with a hybrid engine derived from the twin-turbocharged V6 road car family that delivers a maximum power output of 500 kW (680 hp). Its minimum weight is 1 030 kg. The design has been harmoniously refined, notably at the rear with a "light bar" and a double horizontal spoiler to better ensure aerodynamic support for maximum performance. The model is in the colours of the 1970s 312P in memory of Ferrari's last endurance race.

"We approach this challenge with humility," says John Elkann (Ferrari executive chairman). This is a historic moment, both for motor racing and for the World Endurance Championship! Let's remember that Ferrari has 22 world titles and 9 victories in the overall 24 Hours of Le Mans. The Ferrari 499P will be managed on track by Maranello's technicians and engineers with the collaboration of AF Corse, a partnership that has had numerous successes in the GT category, including three victories in the 24 Hours of Le Mans.

After 2 years of preparation (Ferrari announced its commitment on 24 February 2021), the great brand is ready for another sumptuous battle! When the car took to the track for the very first time on the Fiorano circuit on 6 July 2022, after a period of study and analysis including the design and simulation phases, Alessandro Pier Guidi, who was at the wheel, remembers: "Driving the Ferrari that will return to the premier endurance class fifty years after the last official participation was very moving for me.

In 2023, Ferrari, which has not yet announced its drivers, will face Porsche, Toyota, Peugeot, Cadillac and Glickenhaus. This is an unprecedented challenge for the prancing horse brand.
Do not hesitate to come and experience this moment with us at the Château de Chanteloup,
Sportively yours.